Grey Phalarope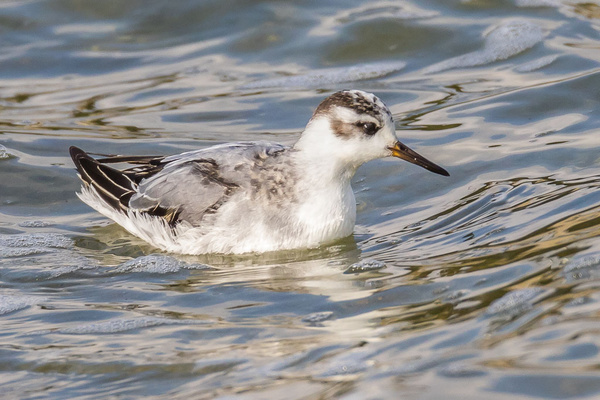 Grey Phalarope.
Farmoor Reservoir,Oxfordshire.
23rd Oct 2016.

Canon 7D mk II + 800mm F5.6 Lens.
F7.1, 1/1600sec, iso640.

A 1st Winter Grey Phalarope at Farmoor Reservoir, Oxford. A very obliging bird that came in very close and was not phased by the birders and photographers that travelled from afar to see this rare visitor.

Grey Phalaropes breed in the high Arctic and migrate south during winter, This bird may well be on its journey to South Africa ?